AccessData Registry Viewer Troubleshooting
The correct AccessData Registry viewer application to be used is highlighted in the image below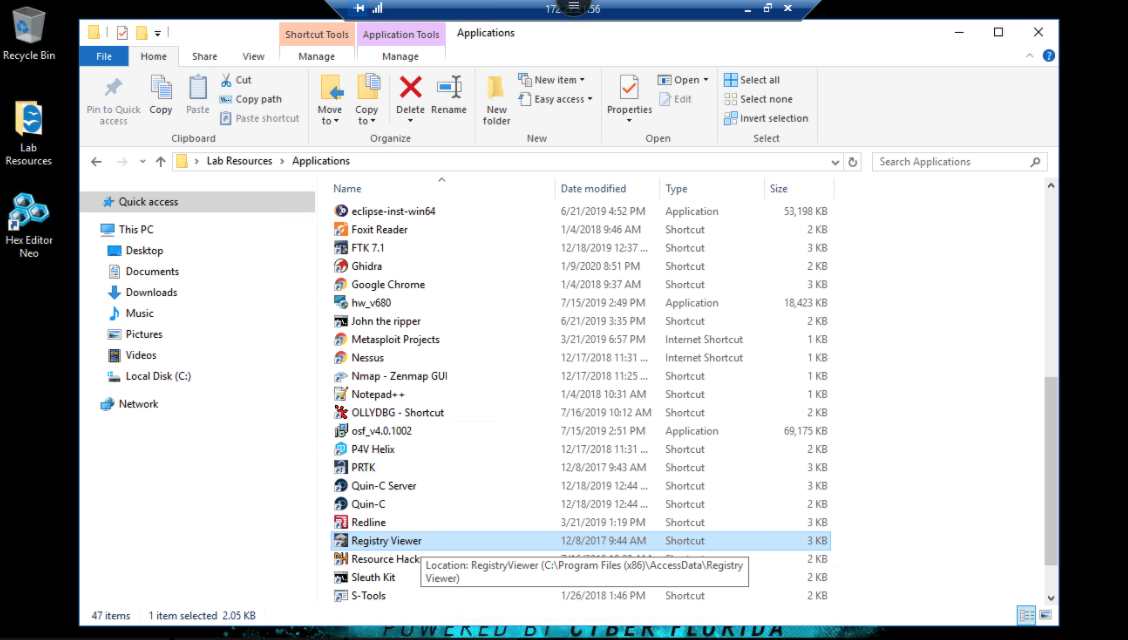 There is known issue with the AccessData Registry viewer when first opening the software. Users may be presented with the error below. Please note our team strictly only has the capability of providing support for the virtual environment (Florida CyberHub). The issue you're encountering is at the application level.

To bypass this error, you must shutdown your Virtual machine about 3-4 times to be able to access the full application (Sometimes once is enough). DO NOT DESTROY THE LAB, THIS WILL DELETE ALL YOUR PROGRESS. To shut down the machine, right click (Double click on MAC laptop) on the WINHOST01 icon, a box with "Show Icons only" and "Auto hide" will appear, click on "Auto hide".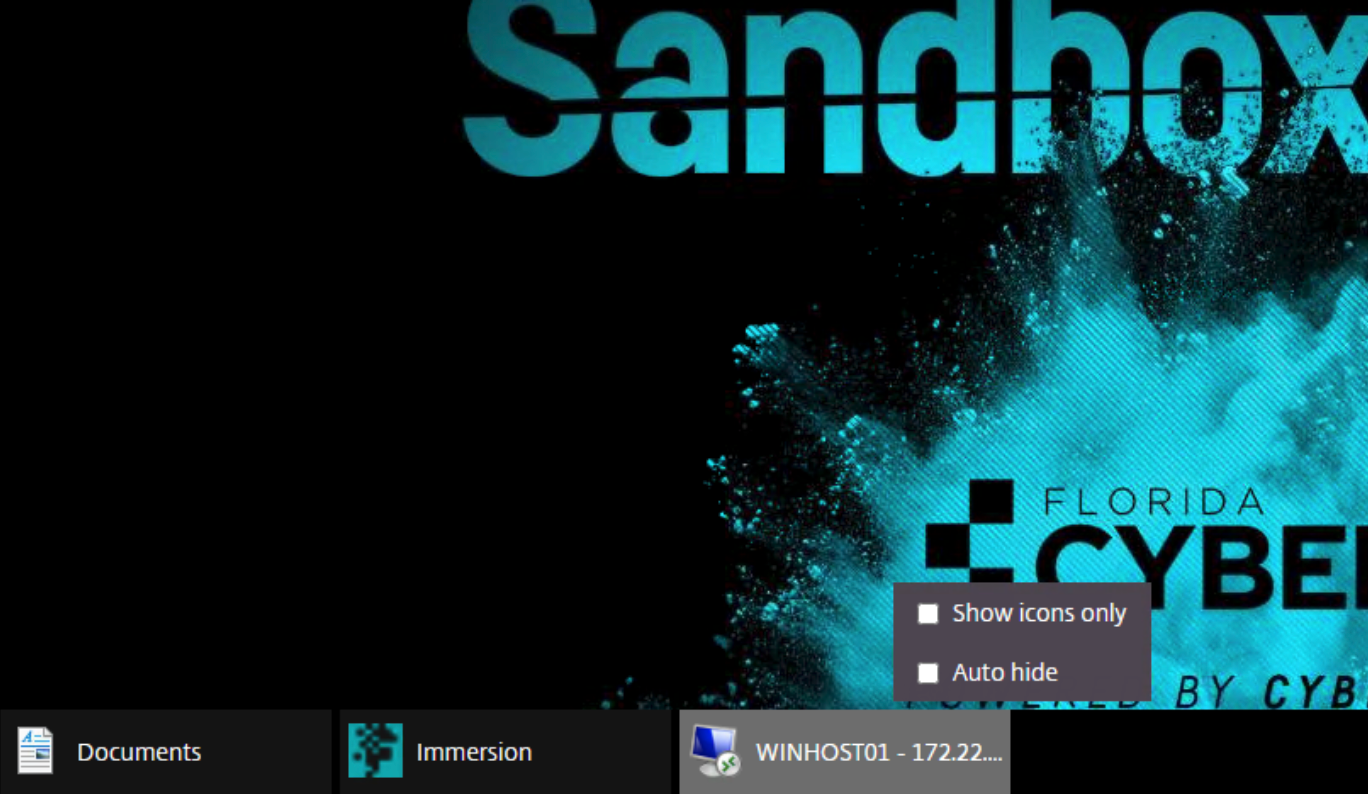 After clicking "Auto Hide", the windows task bar will appear. Shutdown the VM. Another box will appear when clicking "Shut Down", just click "Continue".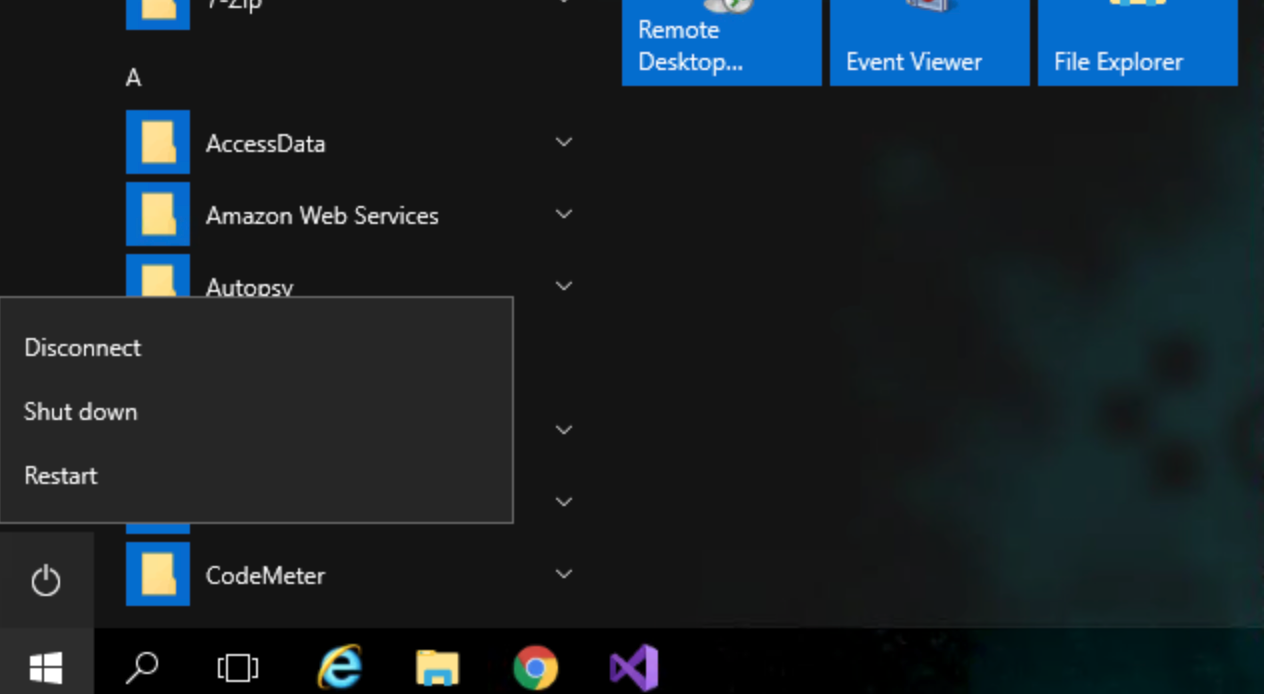 After shutting down, you will be directed back to the Immersion page. Here, right click and select "Reload"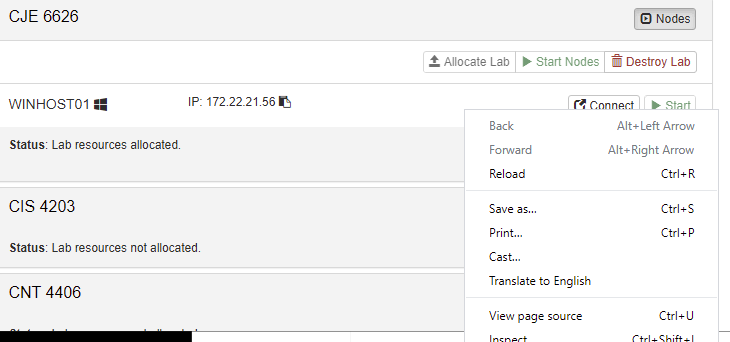 After it finishes reloading, log back into your VM and select the AccessData Registry viewer application. It will no longer be in Demo mode and no errors should appear.