Follow the instructions below to learn more about provisioning user accounts. 
Click here to access the blank template for user provisioning.
Download the file on your computer, as shown below.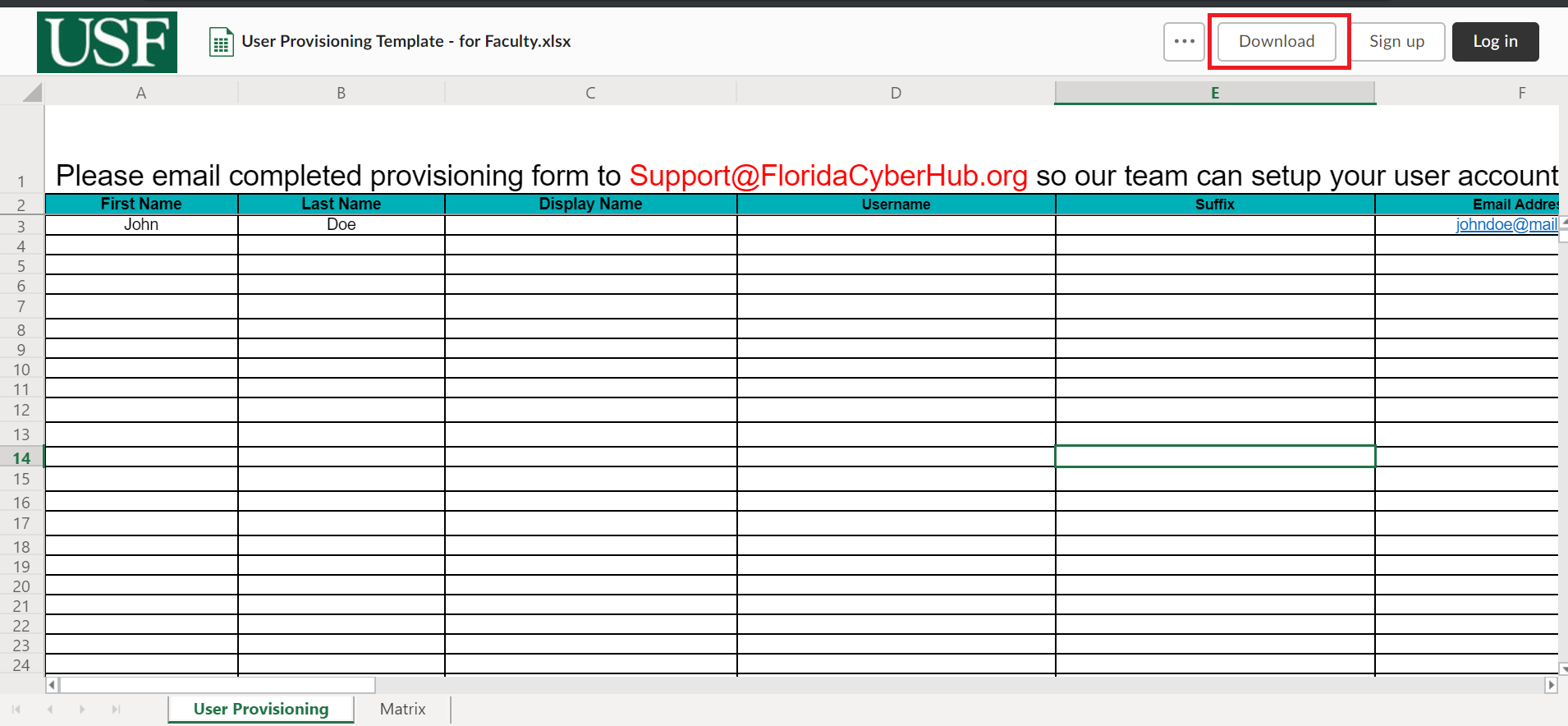 Complete the provisioning form, filling in all required information - First Name, Last Name, Email Address, Role, Institution, Course, Start date and End date. 
Email the completed provisioning form to support@cyberfloridahub.org.