Please follow the steps below to adjust the remote desktop screen to full size in nomachine
After giving the admin credentials, please click the "OK" button when the message below pops up.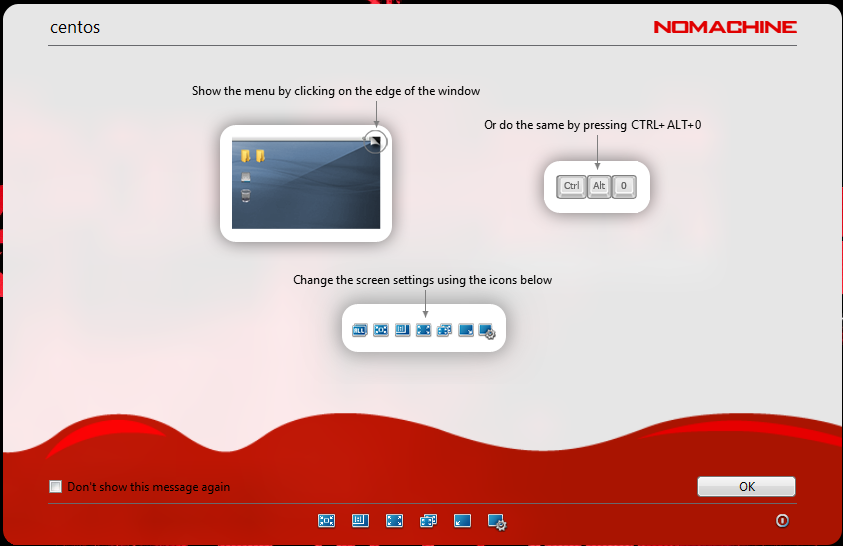 Click on "OK," as shown in the message below.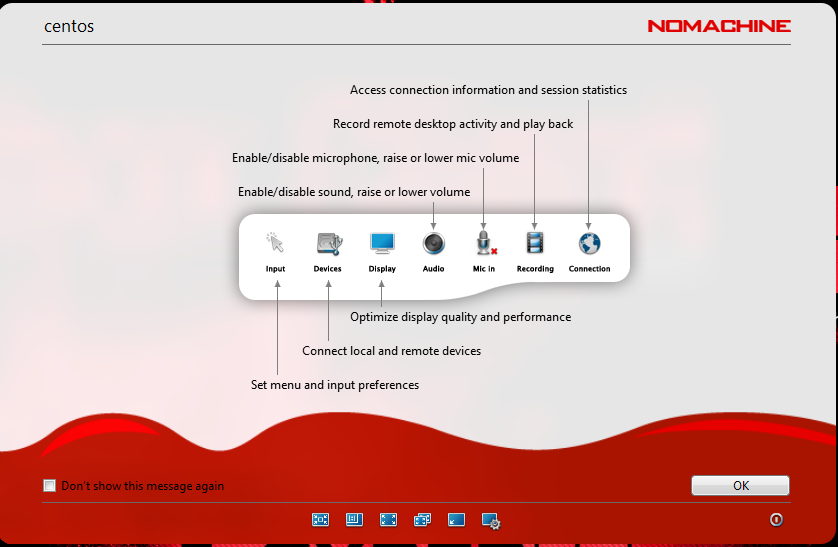 Leave the default setting (recommended), and click "OK" when the screen below pops up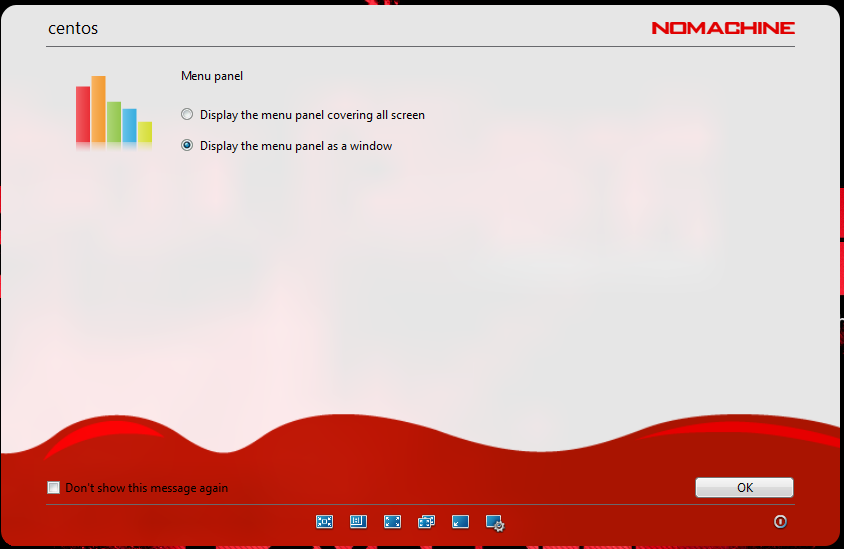 Please make sure to uncheck the option saying, "Change the server resolution to match the remote screen to the window," as shown below. Click 'Ok'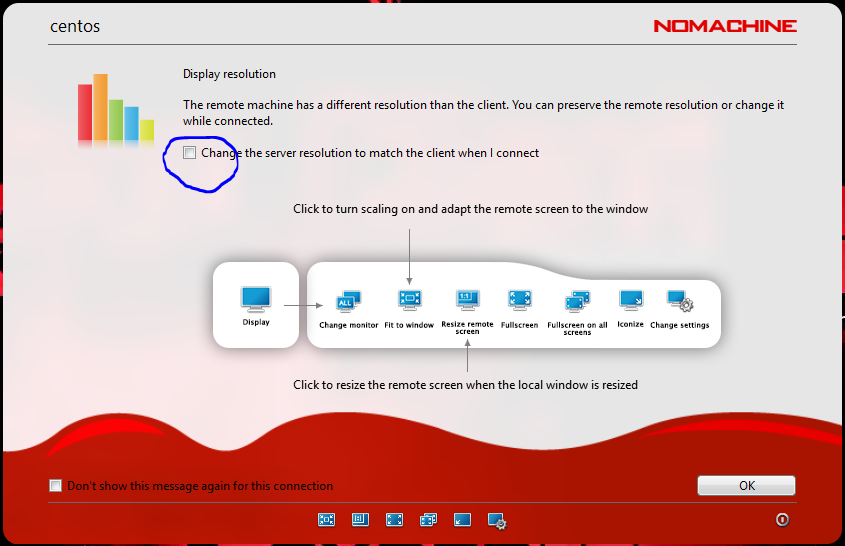 The VM is now connected.