Overview:
Files can be transferred between the PC and VM, as shown in the figure below. The video tutorial below provides a step-by-step guide of this process. 


Video Tutorial: 
Click on the !M icon found on the top right corner of the virtual machine screen.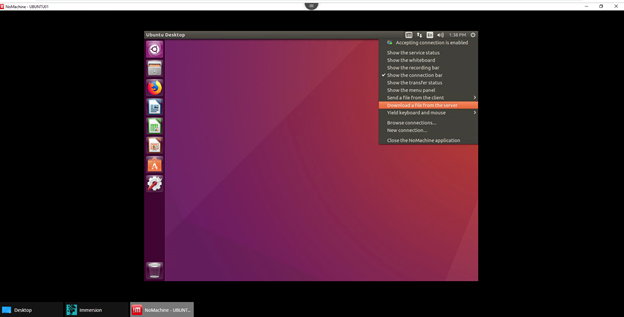 Click on 'Download a file from the server' to transfer a file from the virtual machine to which you are connected.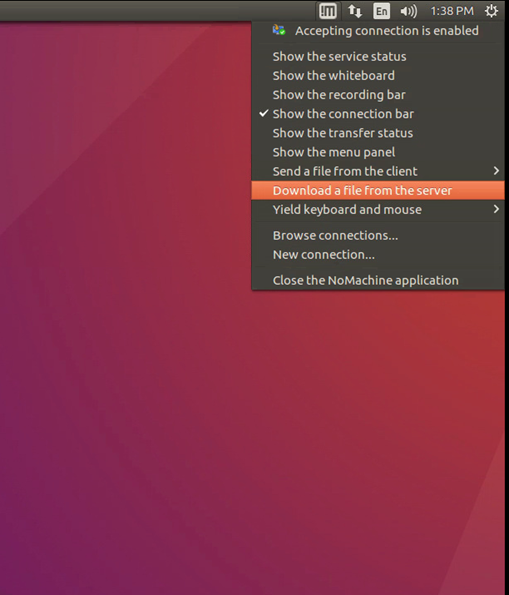 The File Explorer will pop up. Select the file within your virtual machine that you would like to transfer over to your virtual desktop.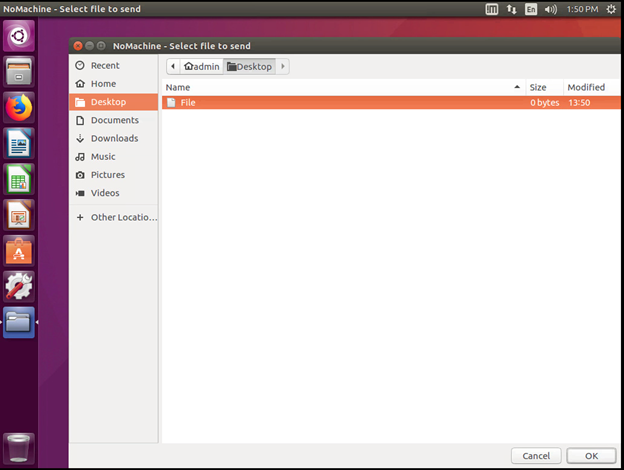 Next, a second dialog box will pop up to let you select the destination folder on your virtual desktop where the file will be saved.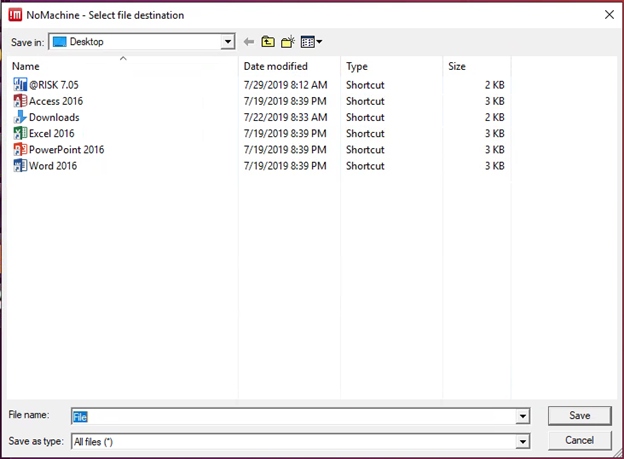 Click on the refresh button on the destination folder in virtual desktop. Now, the newly transferred file can be accessed on your virtual desktop.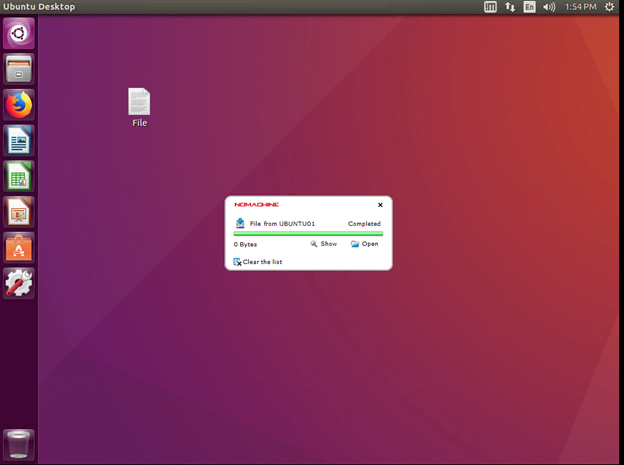 Click here for Windows file transfer. 
Click here for Linux File transfer from virtual desktop to virtual machine 
Click here for downloading/uploading files from virtual desktop to PC and from PC to virtual desktop.