Overview:
Files can be transferred between the PC and VM, as shown in the figure below. A step-by-step guide is provided in the video tutorial below.  

Video Tutorial:
Go to https://labs.FloridaCyberHub.org to connect to your FCH virtual environment.
Note: This link is also available within your project steps. Your lab environment and applications have already been allocated based on the course(s) you are currently enrolled in.
If prompted, login using your FCH student credentials.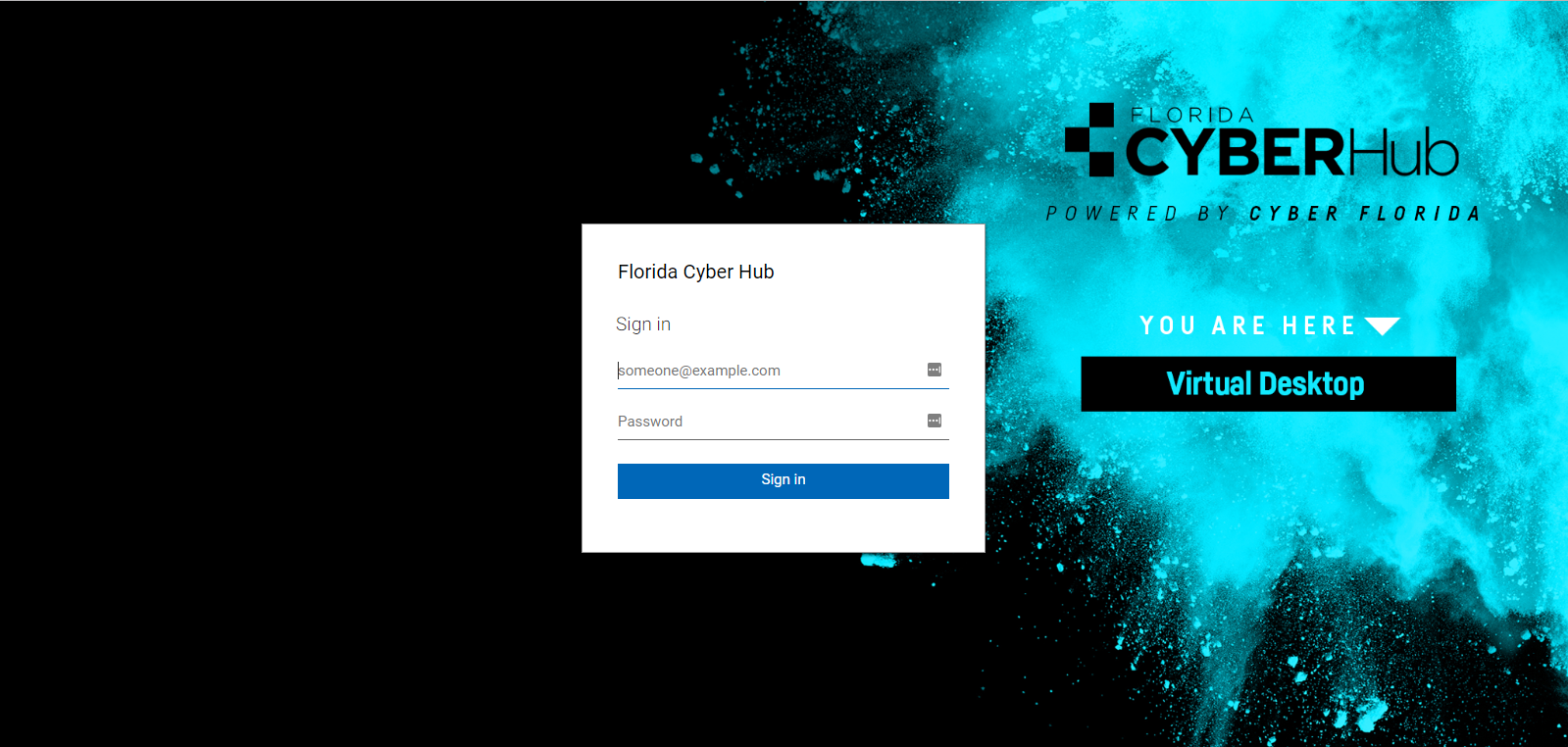 There are 3 ways to access Lab Broker:
Open Lab Broker (in Favorites)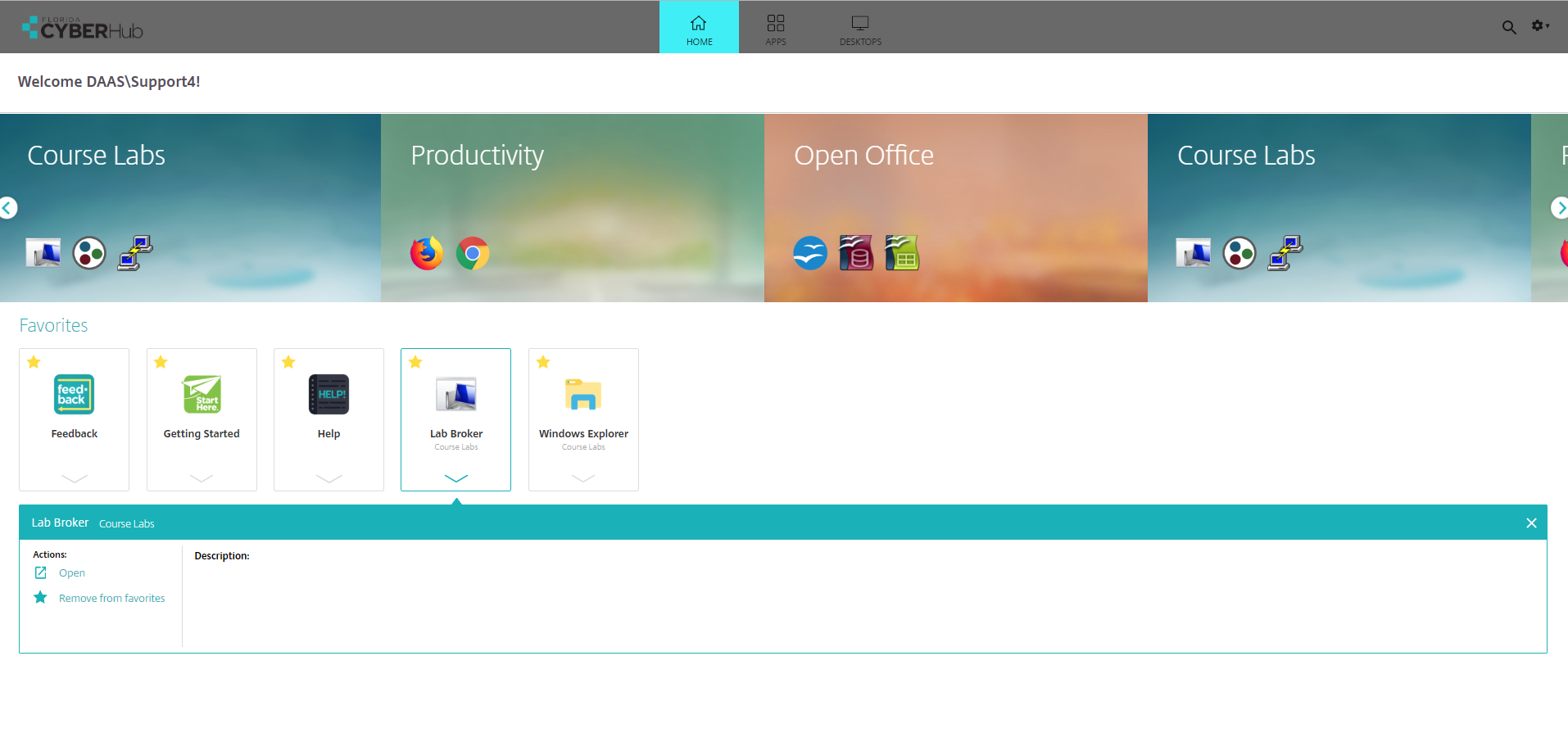 Open Lab Broker (in Course Labs)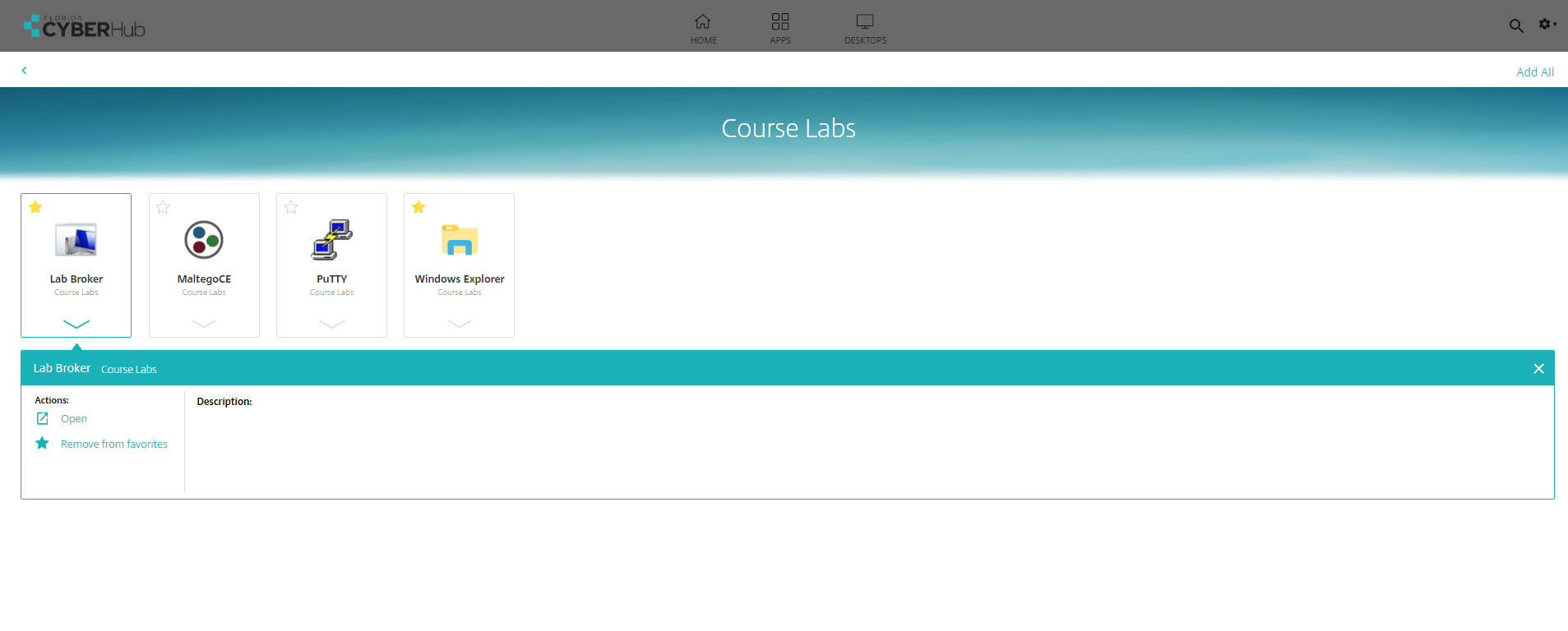 Open Lab Broker (in APPS)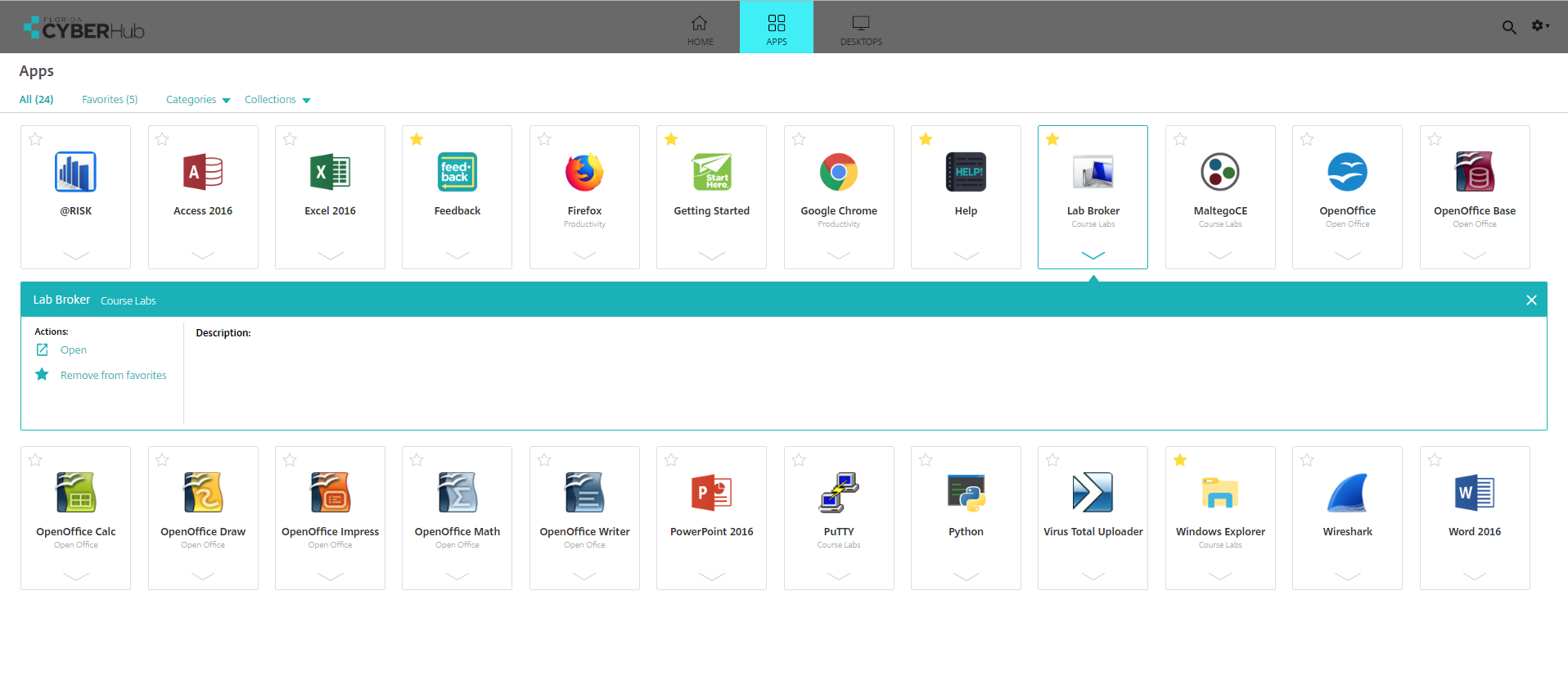 Lab Broker Environment: If you have already allocated your lab, proceed using the steps below to connect.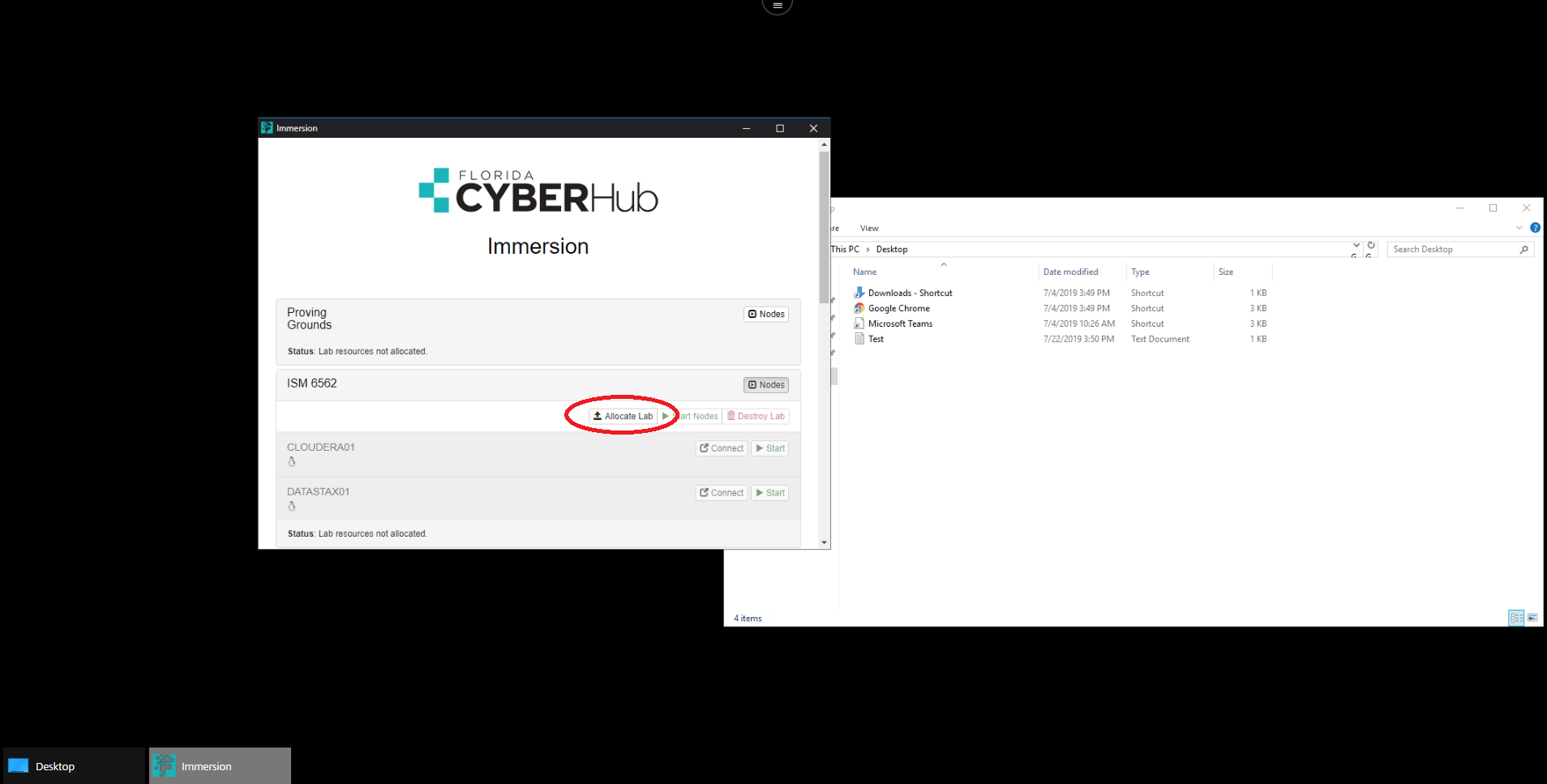 If you have not allocated your lab, click on 'Allocate Lab', then 'Start Nodes', which will start the allocated labs.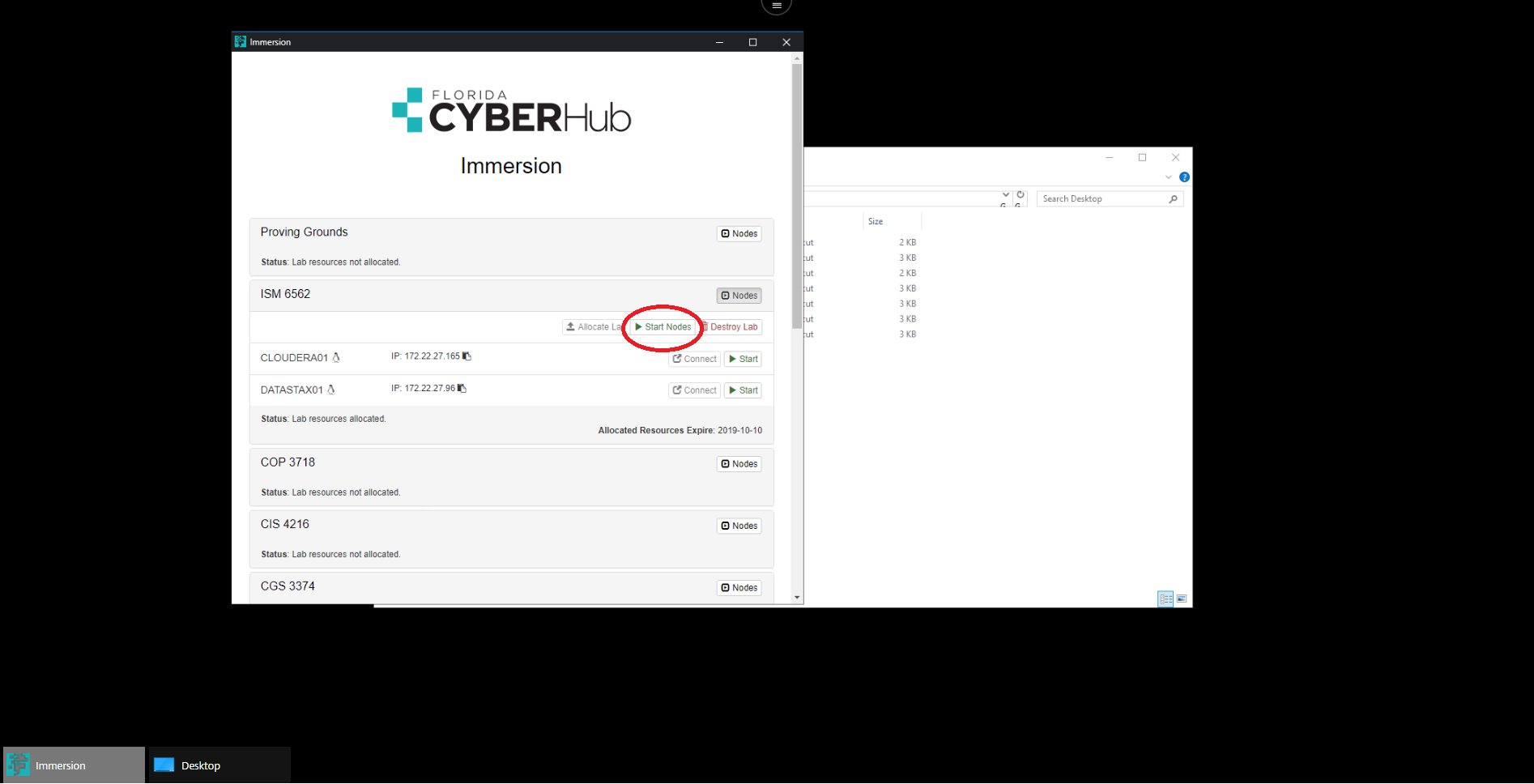 Connect to Linux computer, as shown in the image below.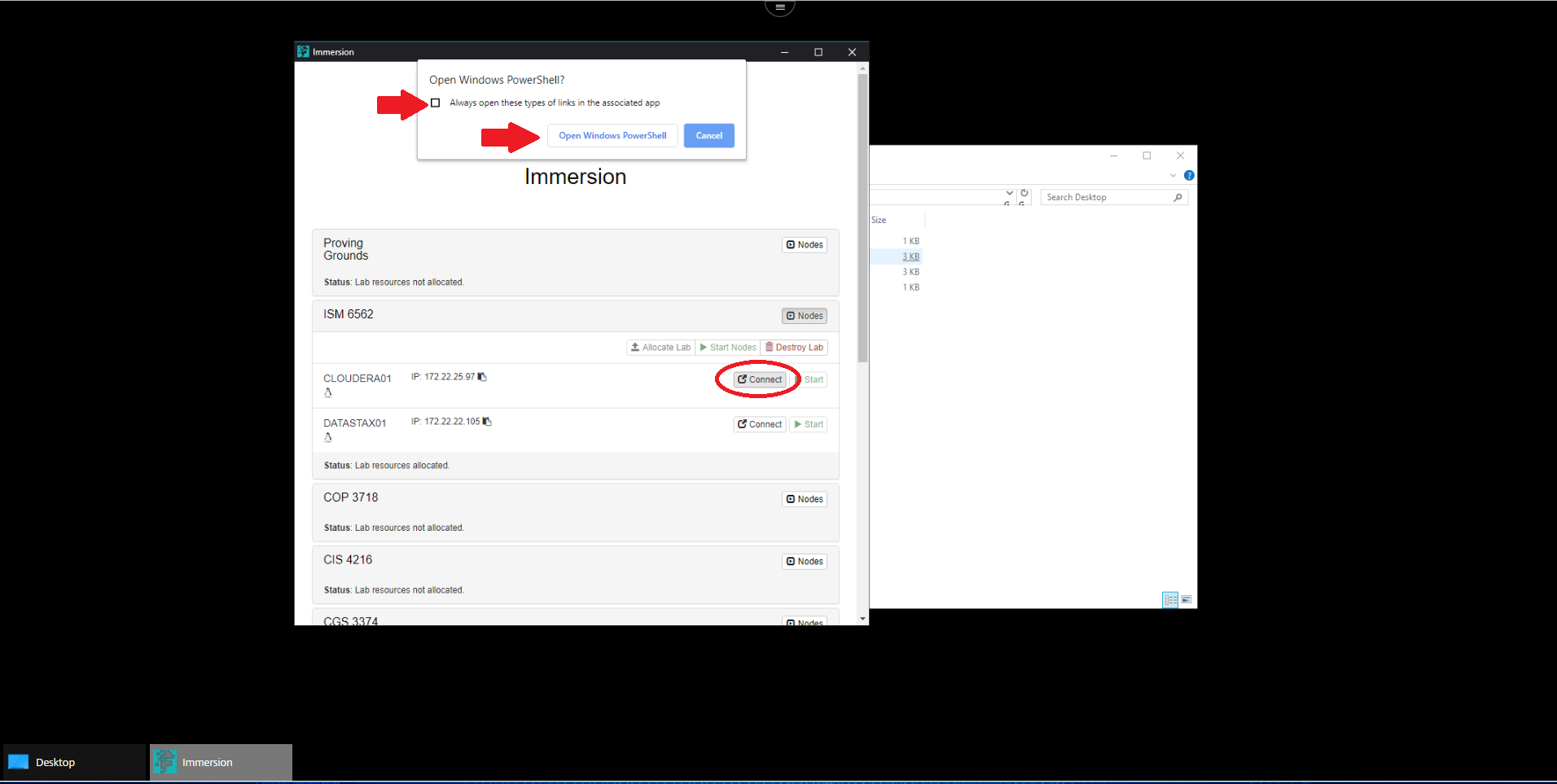 Note: A pop-up will appear. Click "Open Windows PowerShell" which will prevent the pop-up from appearing each time you try to connect to computers within Lab Broker.
Follow the NoMachine prompts: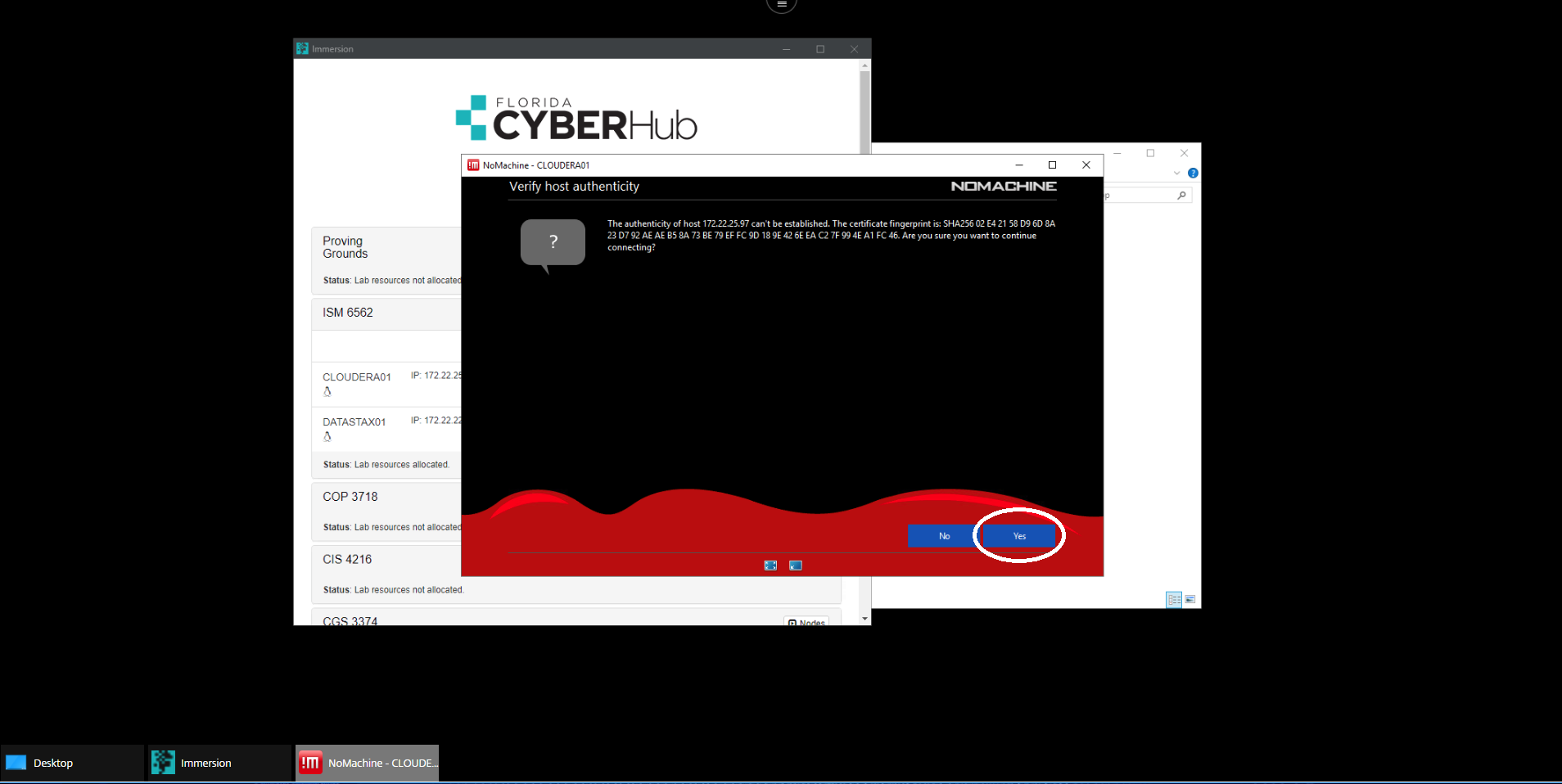 Use the login credentials to access the Linux VM:

Username: admin
Password: 123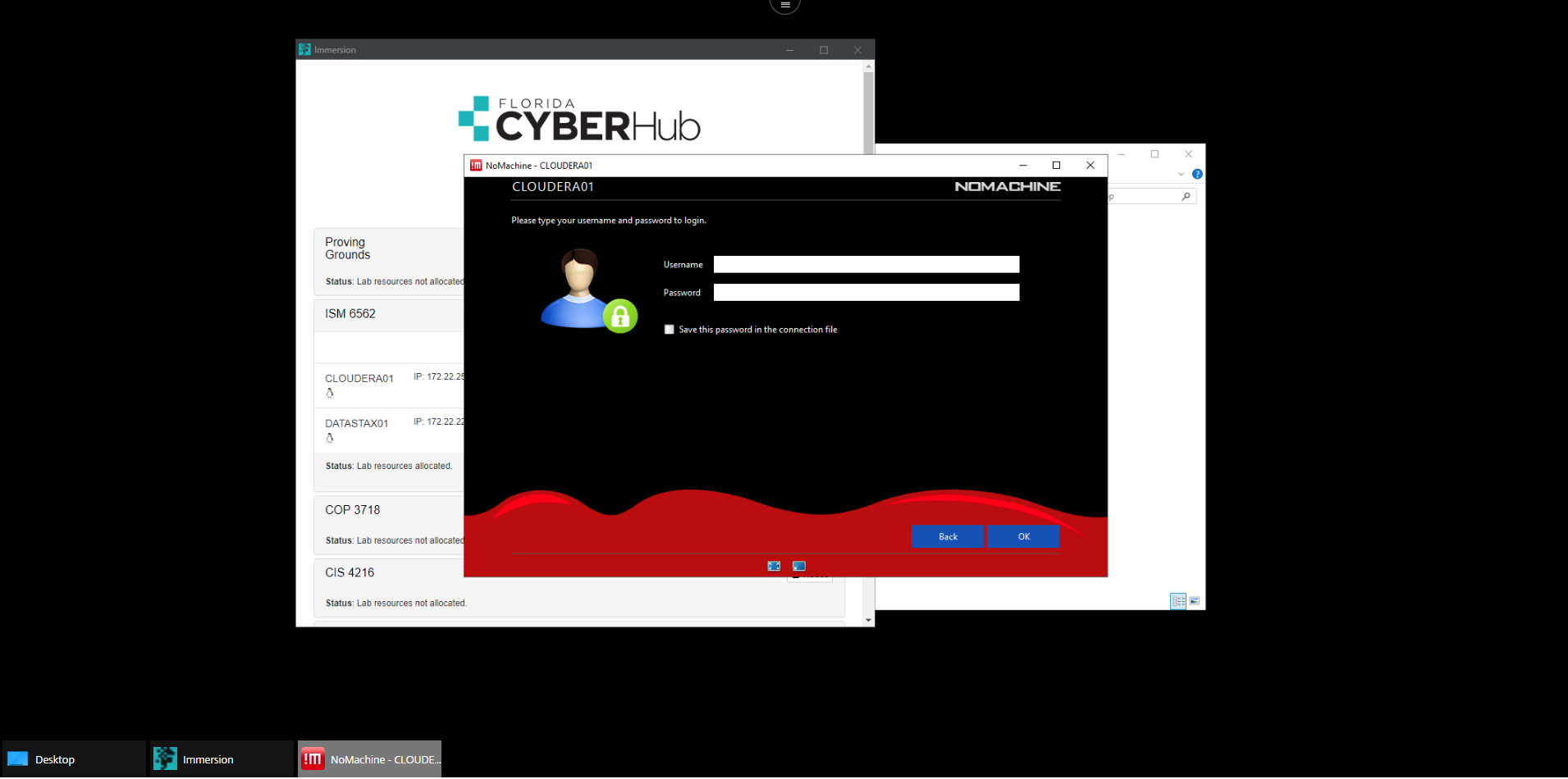 Once connected, three windows will appear: Desktop, Immersion (Lab Broker), and NoMachine- CLOUDERA01 VM, as shown below.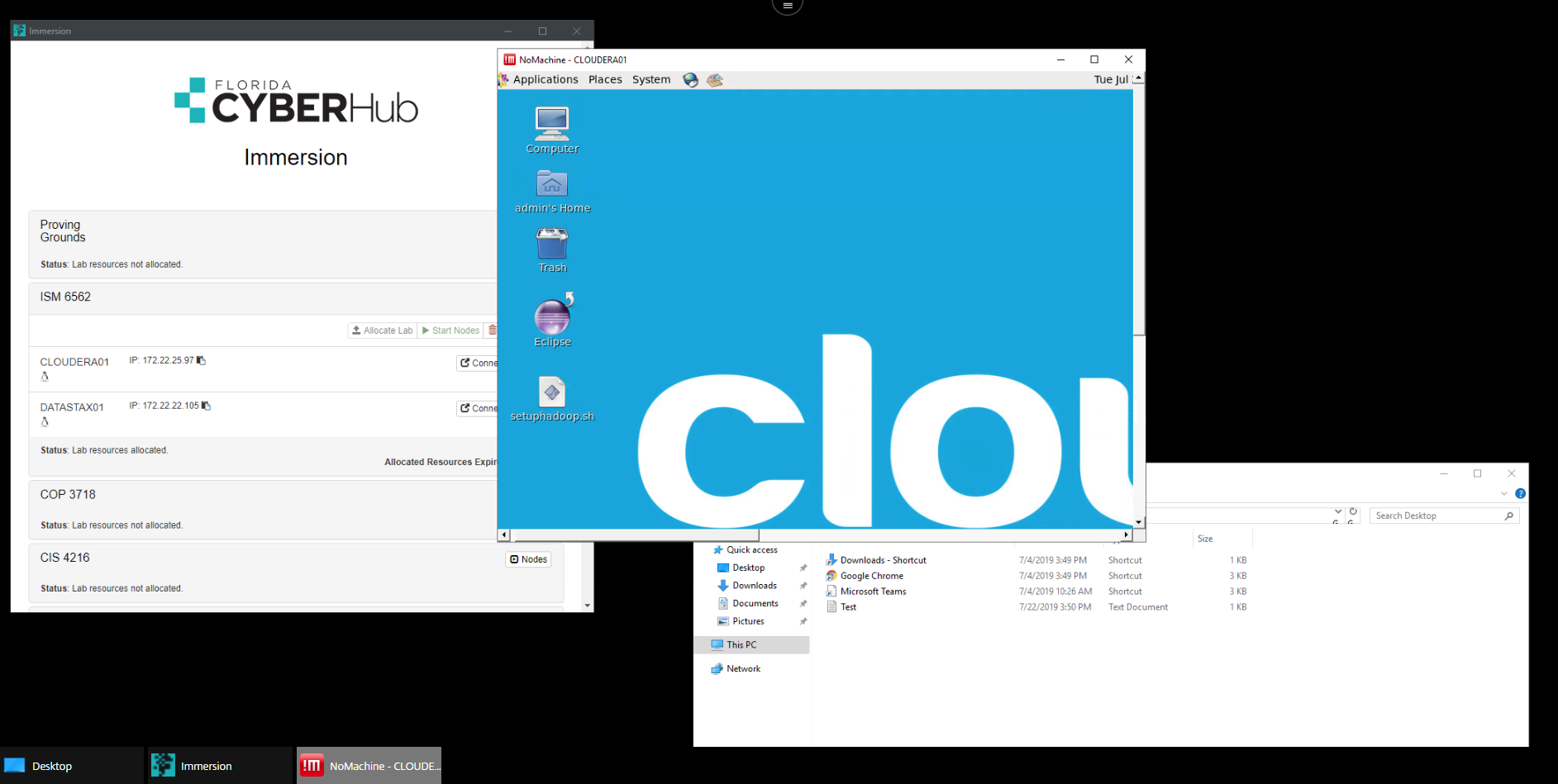 To transfer the file(s) you want from your Florida Cyber Hub Virtual Desktop to your Linux VM, locate the file(s), then drag and drop it into the Linux VM Desktop.
The NoMachine prompt will appear, stating the file transfer has been completed.
Notice the Test.txt file has been successfully copied and pasted over to the Linux VM.

Click here for Linux file transfer from virtual machine to virtual desktop.
Click here for copy and paste in Windows environment.
Click here for downloading/uploading files to and from PC.