Video Tutorial: 
Go to https://labs.FloridaCyberHub.org to connect to your FCH Virtual environment.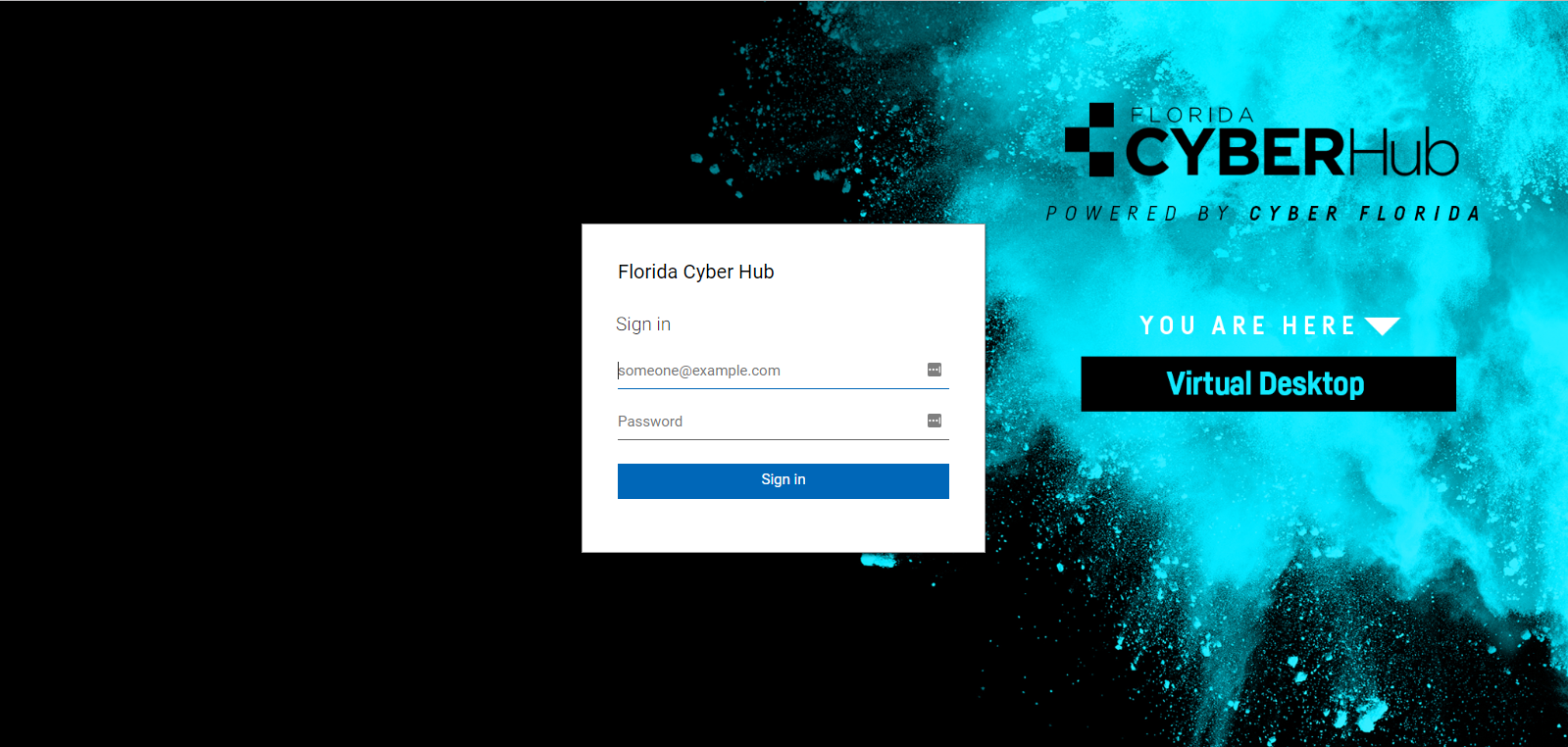 While opening applications or tools within the Lab Environment, the first application you open will appear in a new tab with the application's name. Any other application you open will be grouped in that same window with the first application's name.
FCH Lab Environment (Citrix Receiver Tab)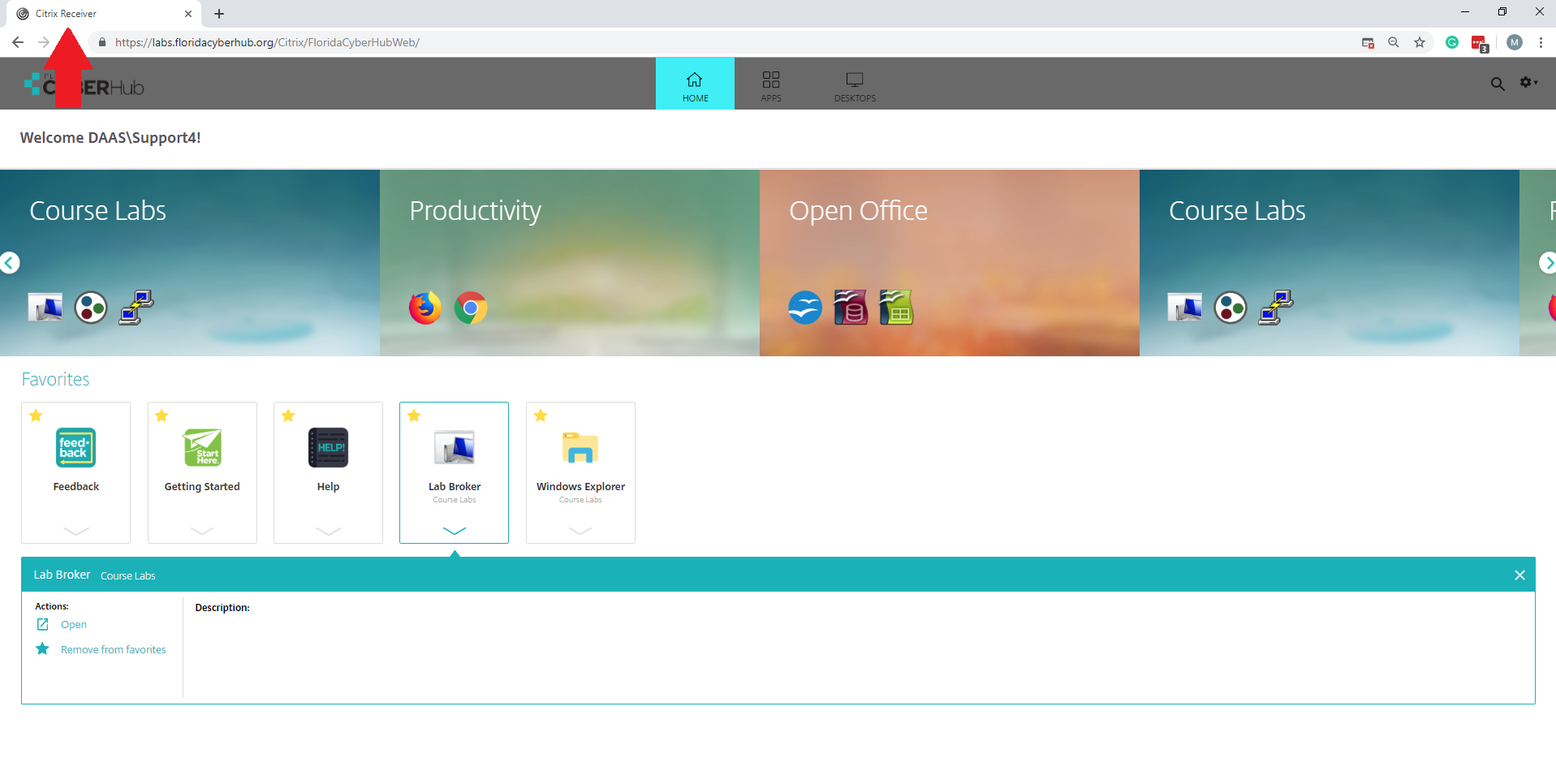 The first application is open (Lab Broker). Notice the TAB name is Lab Broker at the top of the browser, and it's also showing below on the Citrix taskbar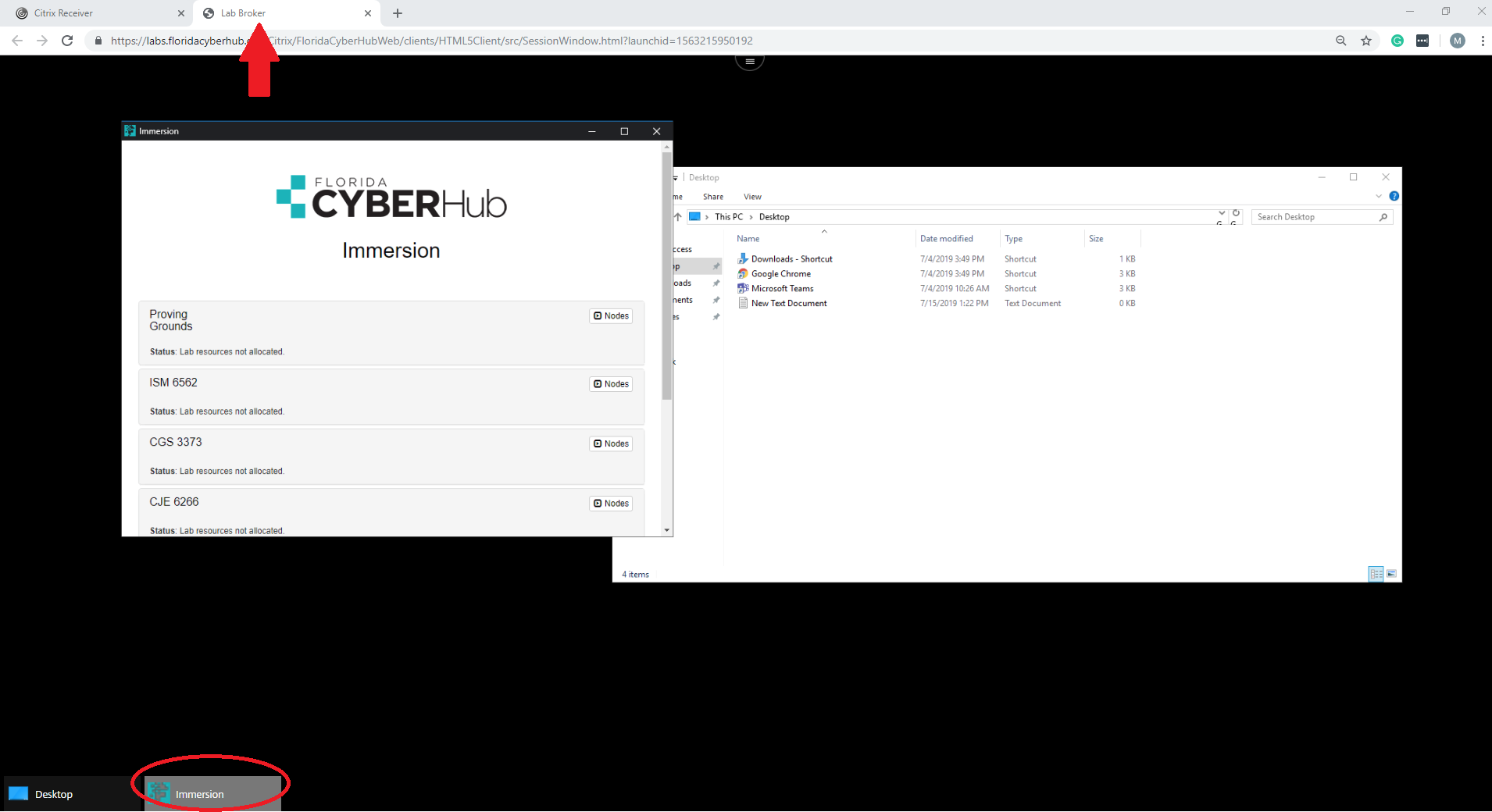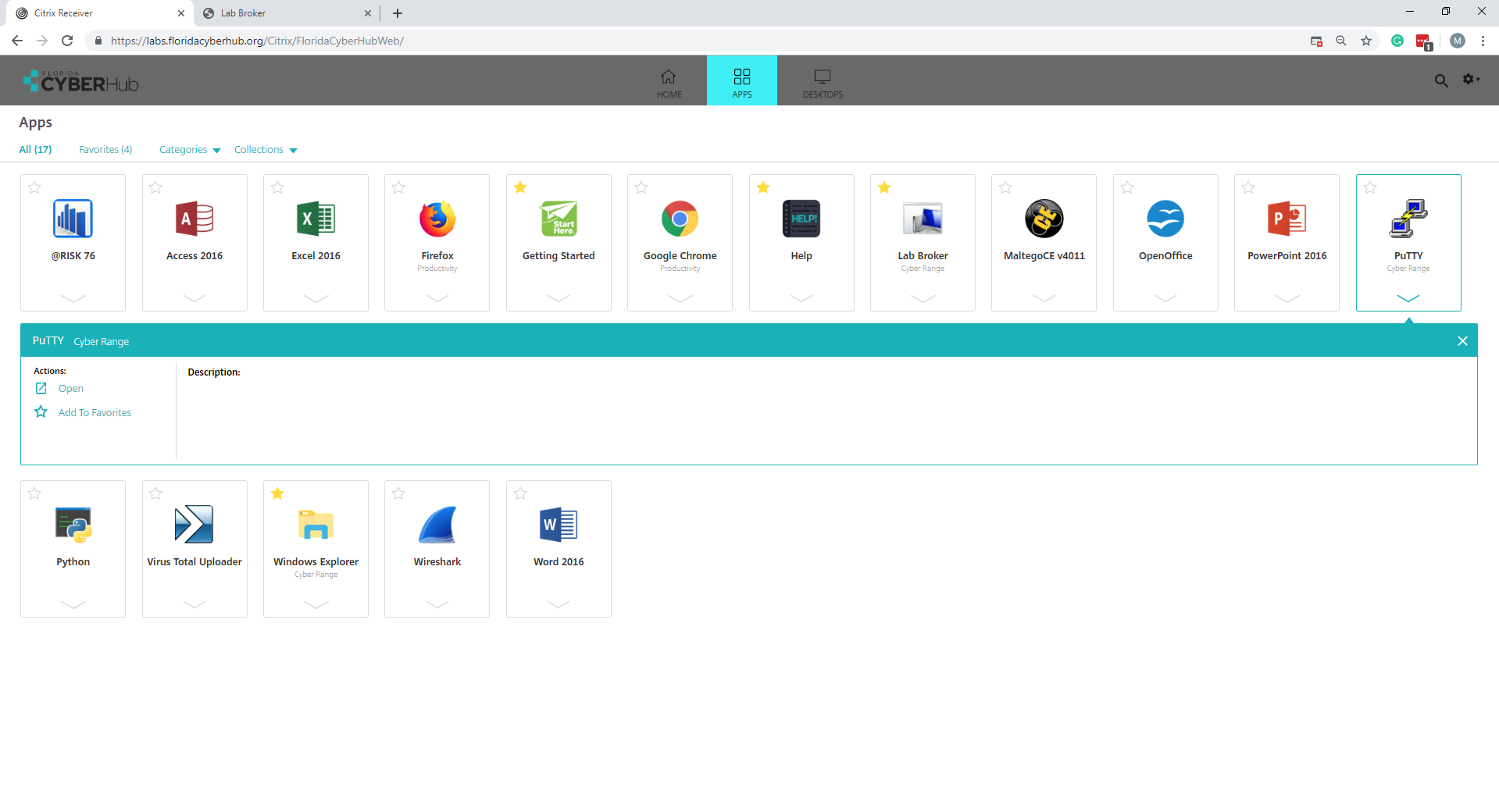 PuTTY opened up in the same tab as Lab Broker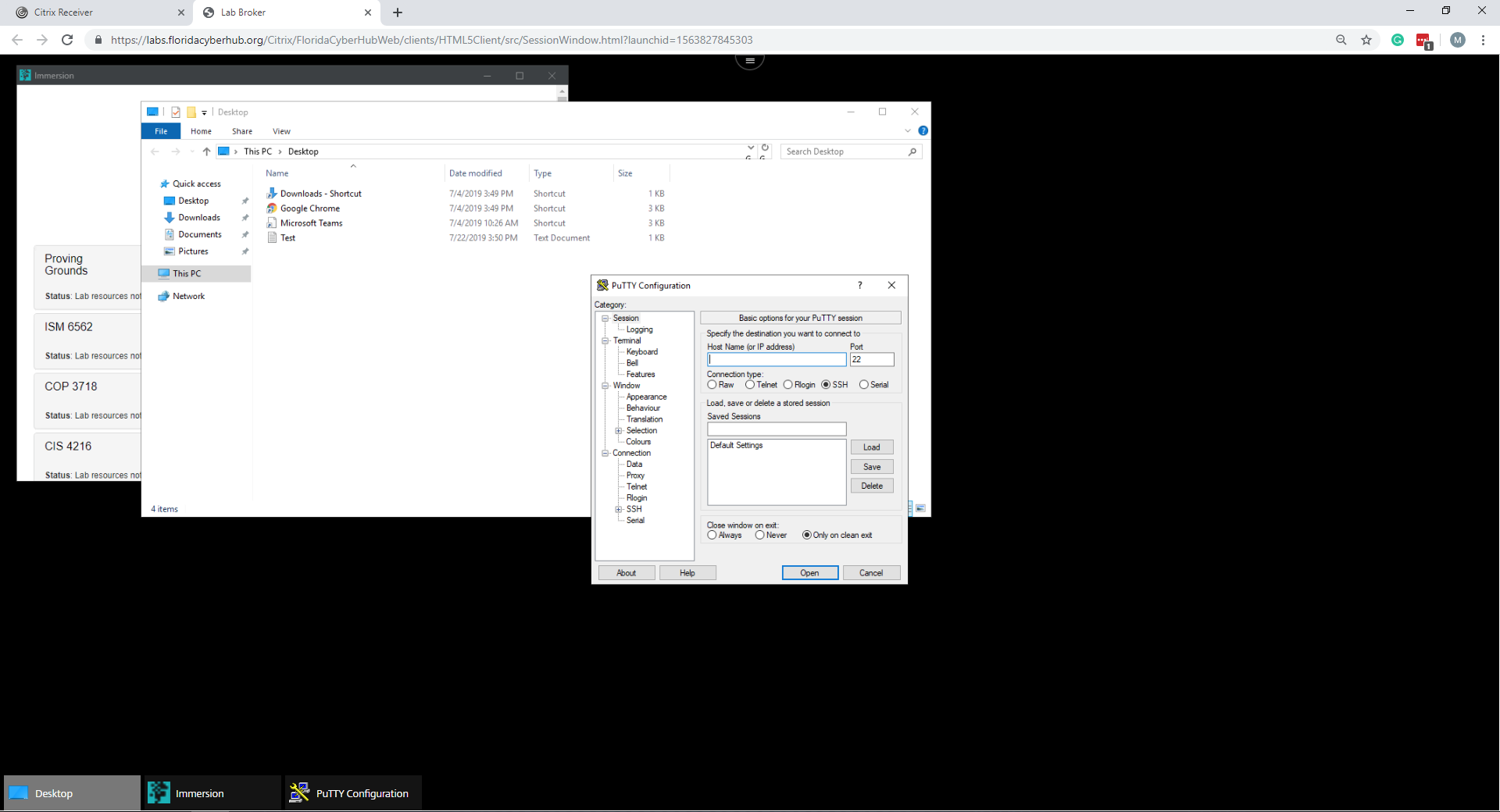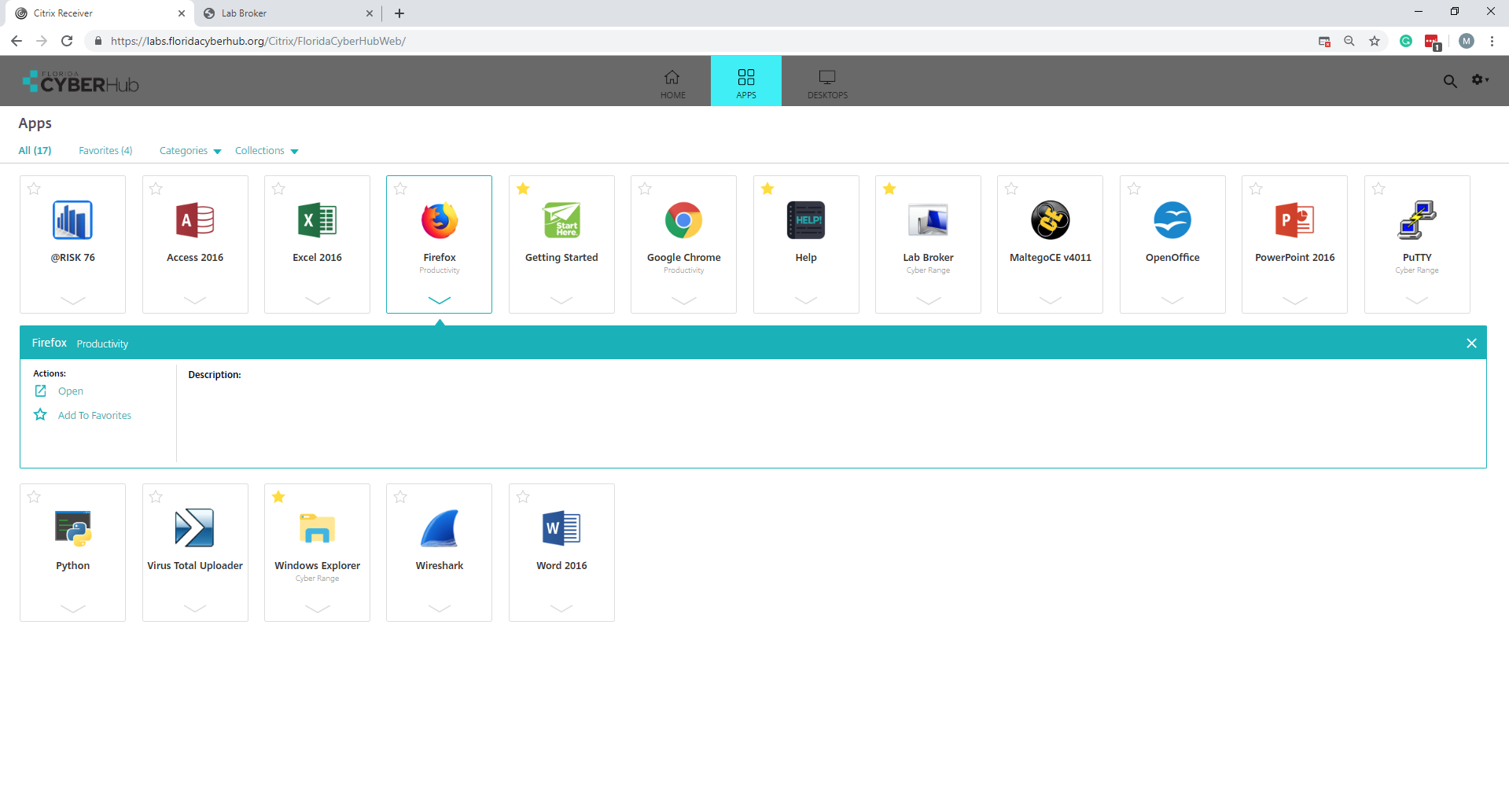 Firefox opened up in the same tab as Lab Broker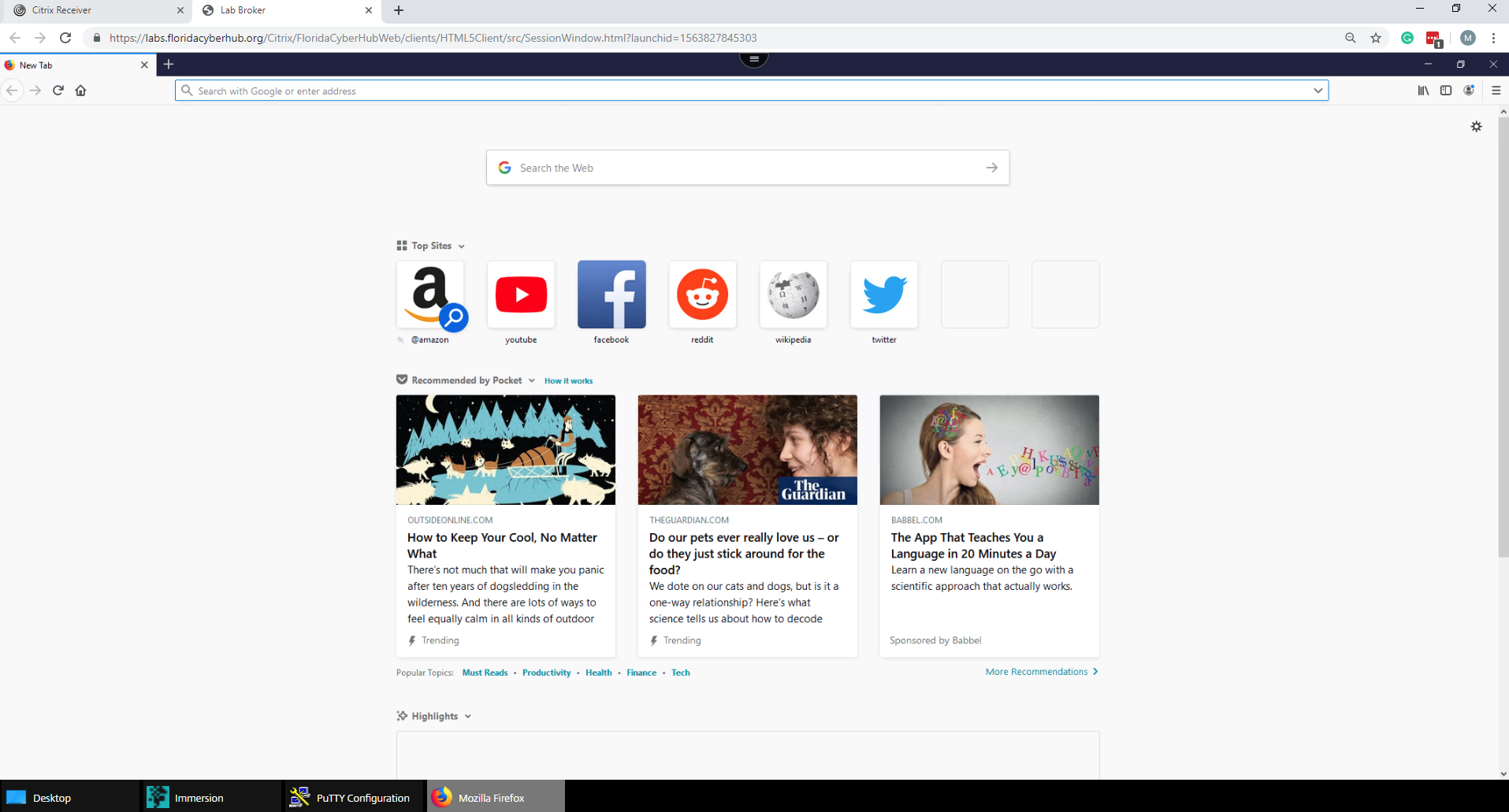 All of the open apps are grouped under the same tab as the first application that was opened, which was Lab Broker. 
Go back to the next tab, and you'll see the application. You can also look at the Citrix taskbar to see all opened applications.