Video Tutorial: 
Go to https://labs.floridacyberhub.org to connect to your FCH Virtual environment.
Note: This link is also available within your project steps. Your lab environment and applications have already been allocated based on the course(s) you are currently enrolled in.
If prompted, log in using your FCH student credentials.
 There are 3 ways of opening Lab Broker:
Open Lab Broker (in Favorites)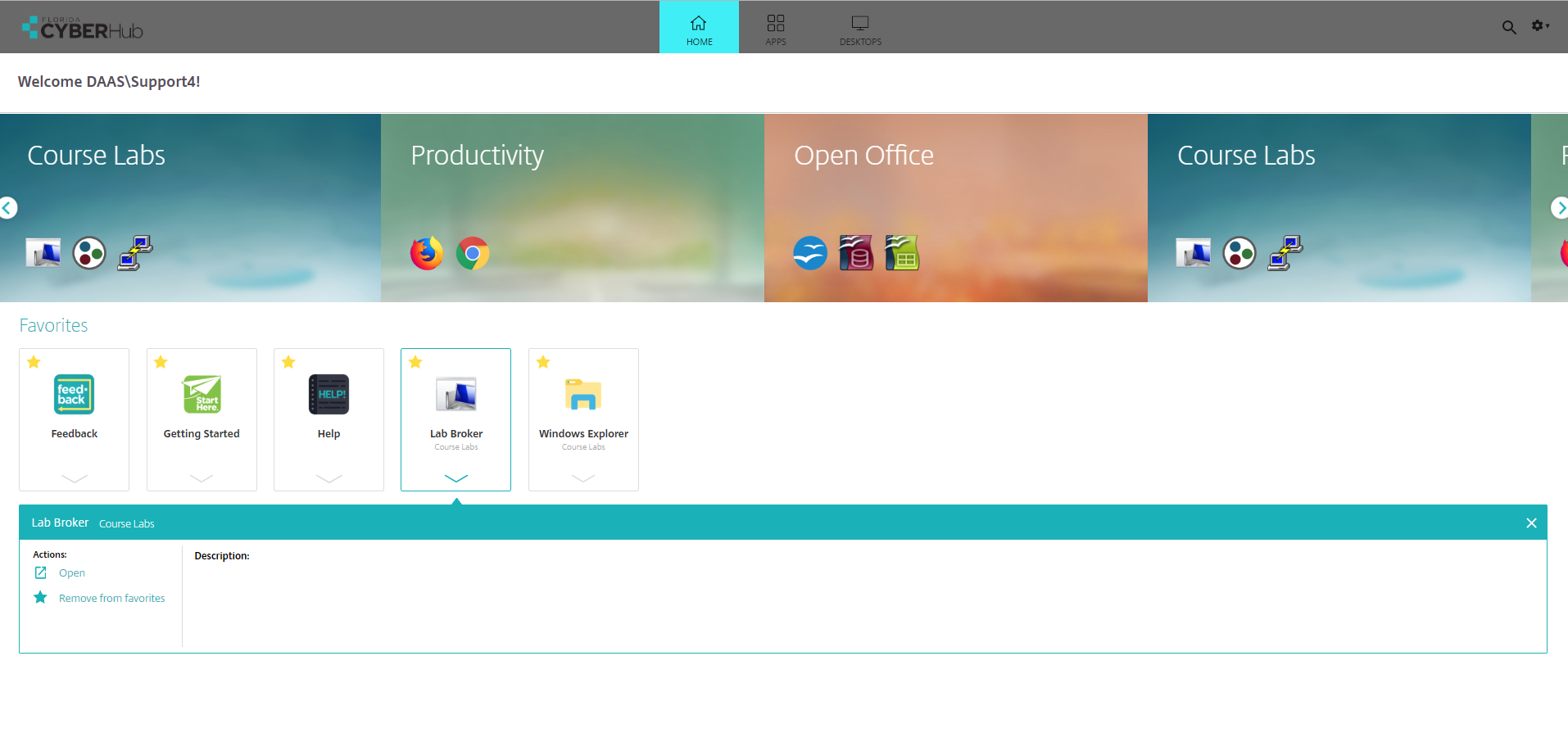 Open Lab Broker (in Course Labs)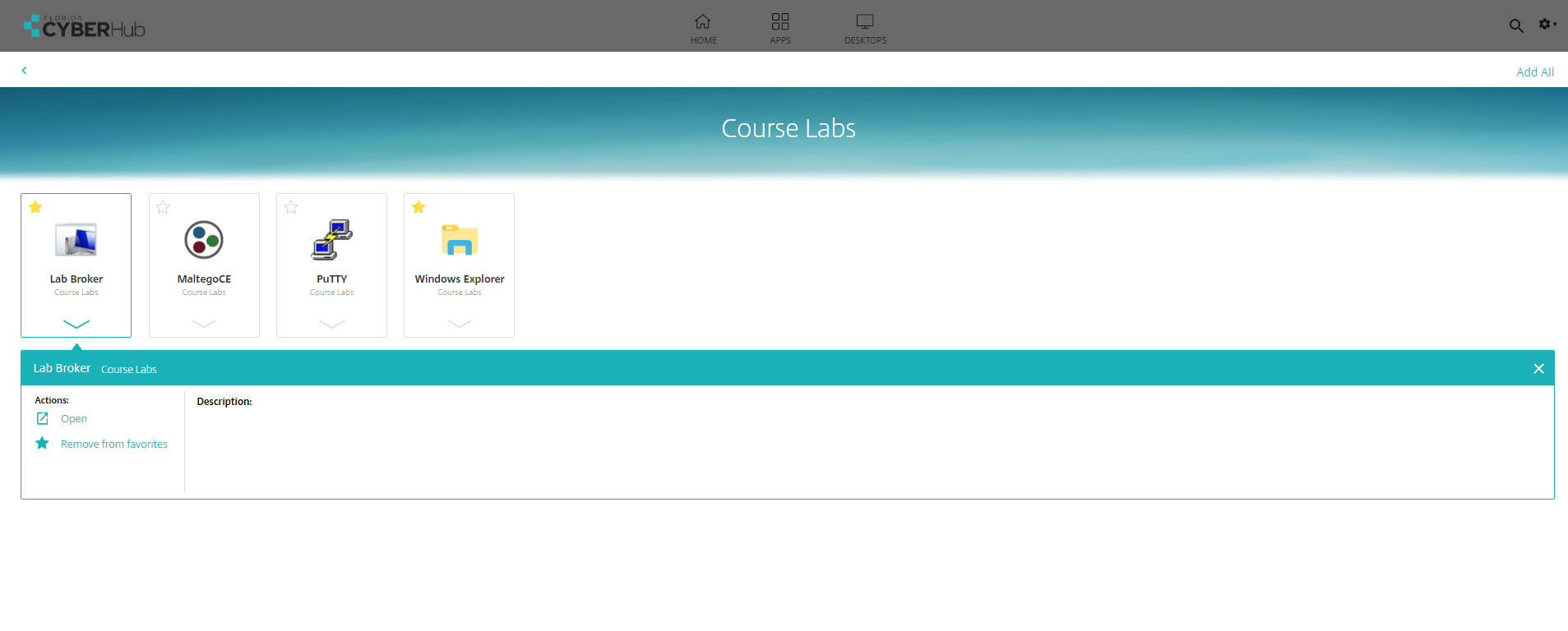 Open Lab Broker (in APPS)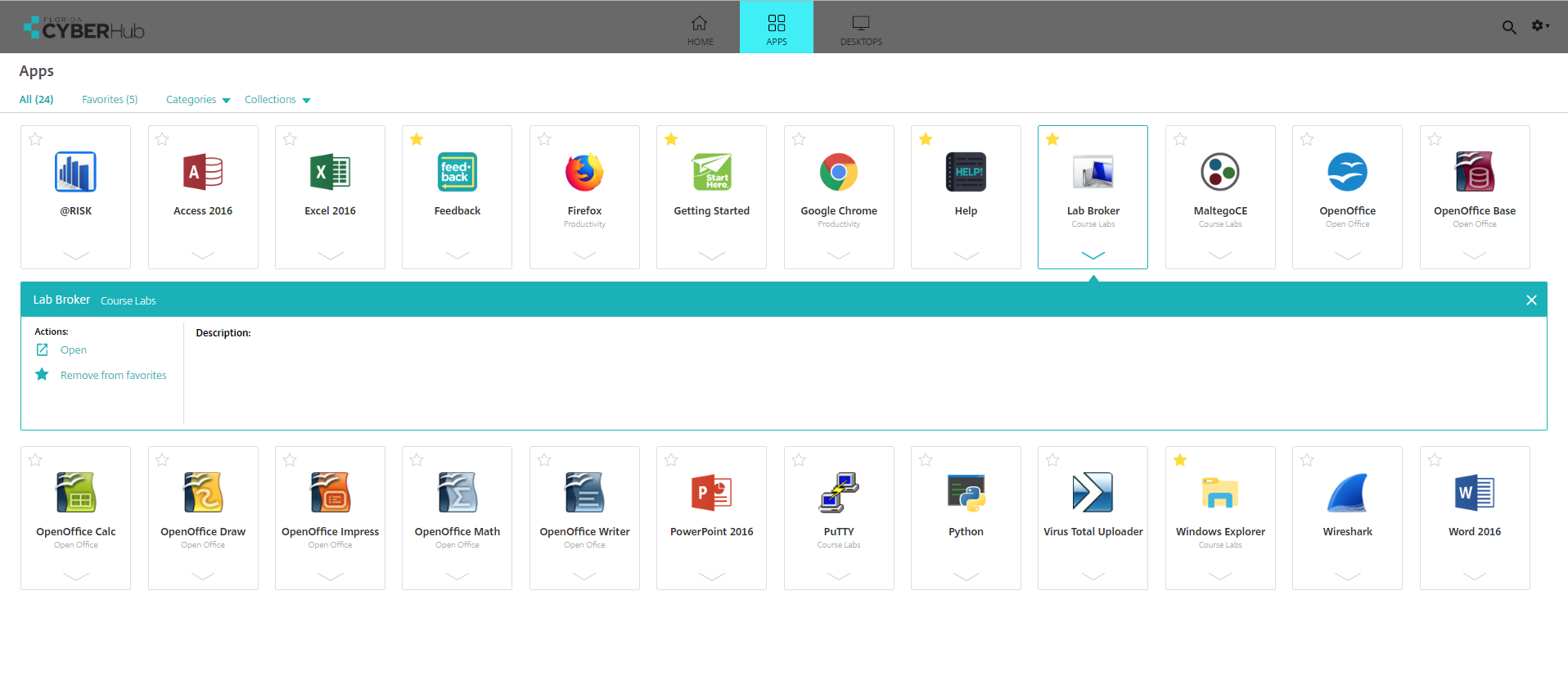 Lab Broker Environment:
If you've already allocated your lab, proceed using the steps below to connect. If not, allocate your lab, and then proceed using the steps below.
 Click 'Allocate Lab', then 'Start Nodes', which will start the allocated labs
Notice the 'Connect' buttons are active, which means you are ready to connect to your lab computer
IMPORTANT: DESTROYING your lab computer is the same as ERASING your computer's hard drive and installing a new operating system. ALL DATA will be ERASED, and a new computer will be rebuilt when you ALLOCATE the lab again.
Open Lab Broker 
Click on 'Nodes' and then click 'Destroy'
Read the pop-up message carefully, and type 'DESTROY' in the text box if you want to destory the lab. Then, click 'OK'
Please wait while lab nodes are being destroyed.
Now, the lab is destroyed and ready to be allocated again.
Follow the instructions above to allocate the lab and start nodes again.